https://www.bigbearrenfaire.org/
The Big Bear Valley Renaissance Society, Inc.is a 501(c)3 non-profit educational corporation founded in October 2002 for the purpose of recreating historical events through living history re-enactments in order to bring history to our children and raise funding to support their educational needs. Our historical re-enactments provide meaningful and positive educational, athletic, artistic, and social benefits. In addition, the Renaissance Society events provide increased business opportunities and promote a sense of community for the entire Big Bear valley.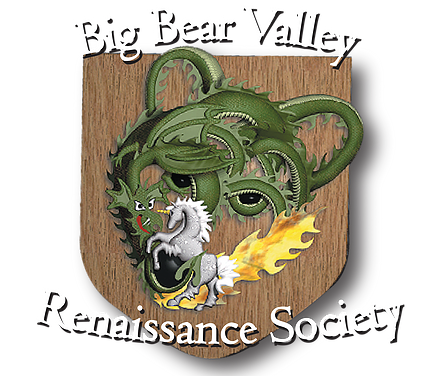 Fast Facts
Where is it? 39115 Rim of the World Dr, Fawnskin, CA
When did it start? 2002
When does it usually run? July to August for 4 weeks
Artisans & Entertainers (0)
We don't know of any artisans or entertainers at this festival yet. If you perform or sell here, or work for the festival and can provide us more info, please contact us. We greatly apprecaite it!