Enjoy this tradition which celebrates our heritage. The fun, fresh air and exercise of the event is great for every age. Patrons are encouraged to come in costume, as the event seeks to forge new bonds between the past and present. Come watch jousting, exotic birds, dancers and more!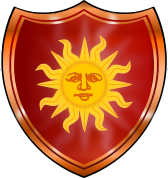 Fast Facts
Where is it? 8604 Bobby Brown Rd., Milton, FL
When did it start? 2001
When does it usually run? March for 1 weeks
Artisans & Entertainers (0)
We don't know of any artisans or entertainers at this festival yet. If you perform or sell here, or work for the festival and can provide us more info, please contact us. We greatly apprecaite it!