https://mythicalmedievalfest.com/
Our noble charity will provide you with a whimsical realm filled with a fairy forest, medieval combat, princesses, artisan's village area, fire show and so much more. This event is geared toward the whole family. We have free activities like archery, Viking toss and fight circle. Parents put your shillings away because all the shows and live music is included with your paid admission. Sit on a hay bale and listen to musicians strum their guitars or play their flutes or watch blacksmiths form a bracelet from hard steel and glass blowers melt glass into a beautiful pendant.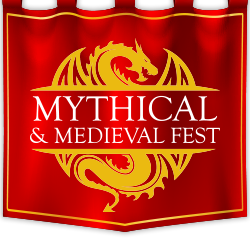 Fast Facts
Where is it? 3833 Socastee Blvd., Myrtle Beach, SC
When did it start? 2014
When does it run? November 13, 2021 to November 14, 2021
Artisans & Entertainers (3)
Categories: Artisans, Specialty, Leatherwork
Goblin Worx Leather Company a general leather crafter for Ren Faire, Cosplay and Fantasy needs.