If you're going to have a #renfestathome, food may be the third thing that comes to mind after all the Medieval entertainment and incredible shops. Okay, the Renaissance Festival food court may be second or even first in mind for you…
Below are three menus with links to recipes that we're thinking of to make our Ren Fest At Home a tasty and authentic culinary experience!
Our "Traditional Renaissance" Brunch Menu
For our Ren Fest at Home, our main plan is to try some more traditional recipes. While these may not be festival foods, we expect this brunch can really start your day in a Medieval mood.
Apple and Cinnamon Oatmeal Pancakes
Think pancakes are a more modern food? Turns out there were pancake-like food references back to the 5th century BC! There were definitely plenty of pancakes in the Renaissance. Our brunch is starting off with a treat.
The Apple and Cinnamon Oatmeal Pancakes recipe from Epicurious is a hearty way to start your festival day. The recipe provides instructions from scratch, but it should be easy enough to figure out which ingredients to add to a pancake mix to get similar results.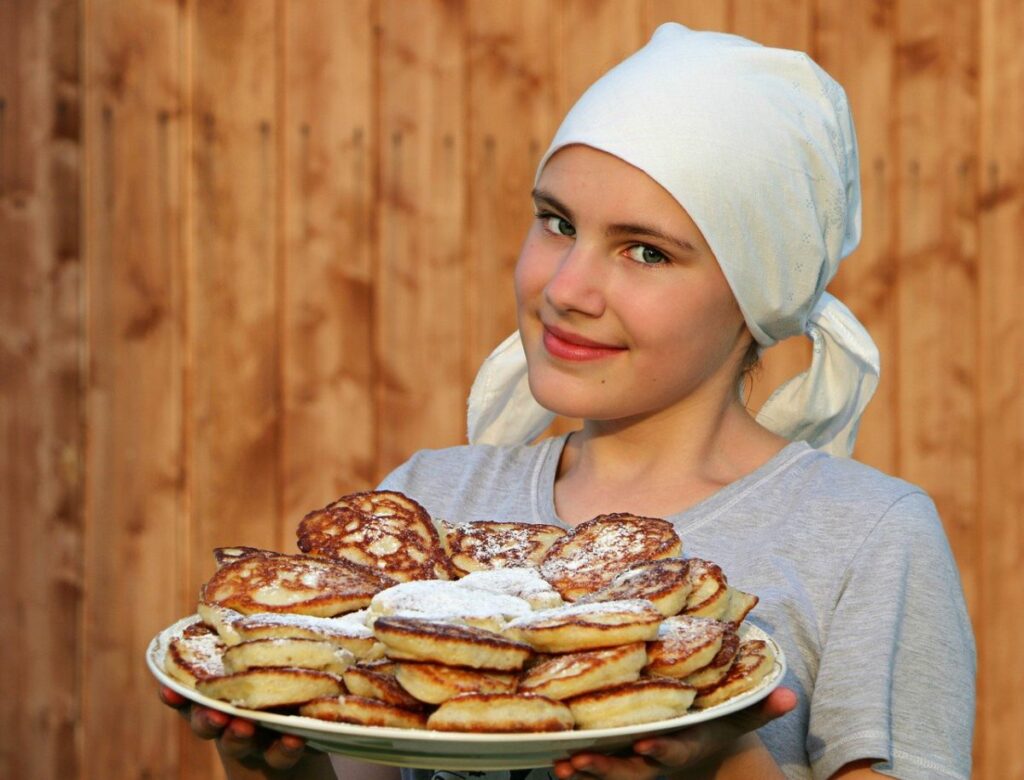 Breney
Never heard of Breney? We hadn't either. Turns out this is a traditional Medieval fruit compote, and we're going to use it on top of our pancakes.
The Breney recipe from Grene Broke is all natural and authentic. They even have their cited sources for the recipe!
You know what is a semi-modern day food? Maple Syrup – it was originated by Native Americans. If you're not up for Breney but want something sweet and found in the Renaissance, find some honey from a Renaissance Festival artisan.
Oven-scrambled Egg and Cheese Casserole
To round out our #renfestathome brunch, what sounds better than egg and cheese? Our plan is the Oven Scrambled Egg and Cheese Bake from CDKtichen. This one may not be truly authentic – but the ingredients are so common and it's so easy to make, we have to believe something close to this was made in Renaissance times.
To compliment the casserole, we're going to include some vegetarian sausage, but add any type of sausage for your own Ren Fest! We're definitely not going to include any recipes for making your own sausage. Yikes.
Cheryl's Traditional – yet Vegetarian – Menu
From the ubiquity of turkey legs and other meat-heavy dishes at Renaissance Festivals, one may think that vegetarianism was unheard of in the Medieval era. However, from my limited research, it was not uncommon for people to eat a largely vegetarian diet if they were in religious orders or not of the most upper class. Peasants would grow their own gardens and have hens to lay eggs, but meat was often seen as a luxury item to be consumed on special occasions. Of course, for the upper classes and royalty, feasts were laden with animal products.
As I was never fond of the taste or texture of meat growing up, I made the choice to become a vegetarian when I was 12 years old. Honestly, it can be challenging to find something that I enjoy eating that will also be nourishing at our local Renaissance Festival, so I am excited to be able to plan our own meal!
English Medieval vegetable-based recipes frequently use heartier vegetables, such as beans, turnips, and onions, while recipes from the continent include more delicate vegetables, such as fresh greens and mushrooms.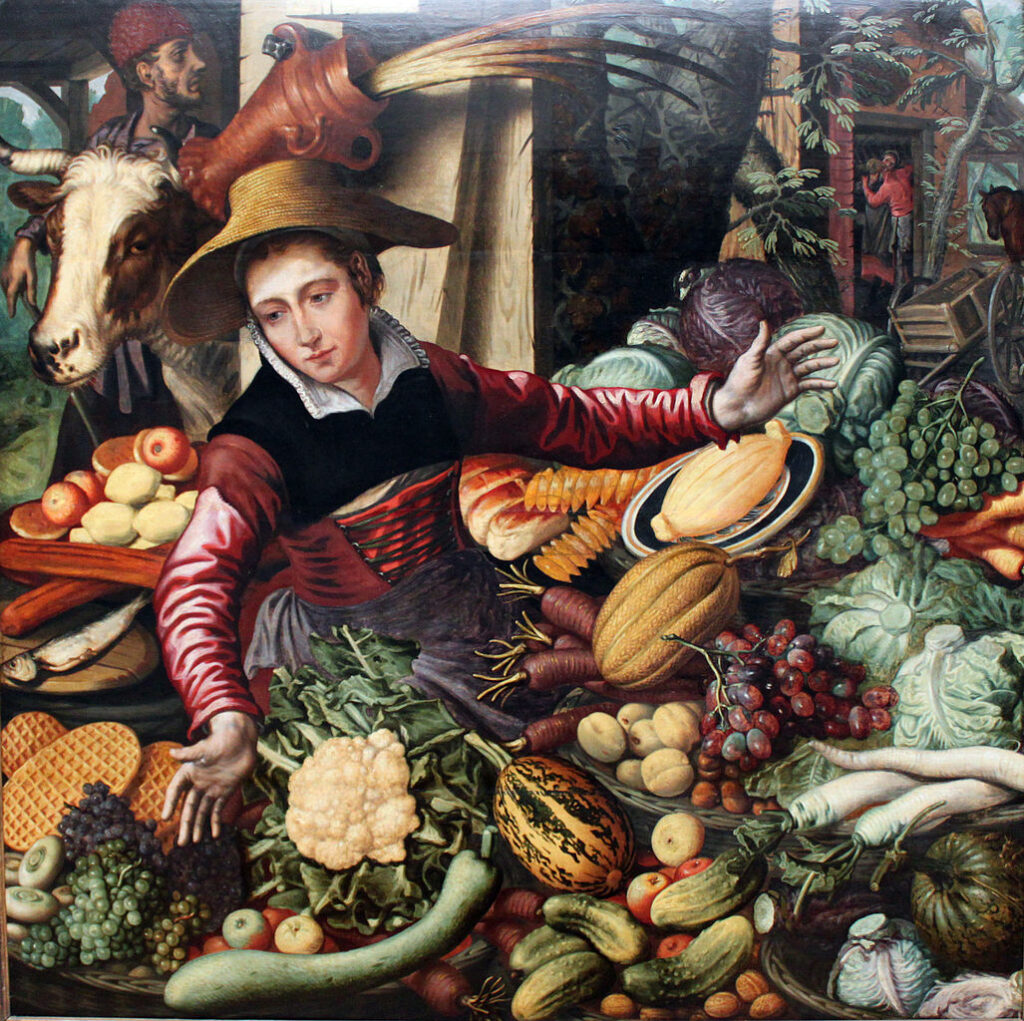 Drawen Benes
This Drawen Benes recipe on Medieval Cookery is from 14th century English and sounds like a delicious and easy protein-rich vegetarian entree. It centers on fava beans, which are precooked and mashed. Nowadays, fava beans can be purchased canned or frozen as well as fresh or dried. Fresh may be the most authentic experience, but since this meal will be part of our day already full of Medieval activities, we will likely opt for frozen. We'll serve this with rice.
A special note if you have never eaten fava beans before – people with an inherited genetic deficiency in glucose-6-phosphate dehydrogenase (G6PD) may have a very serious reaction to eating fava beans. This condition is most common in people of African or Mediterranean descent, and symptoms include fever, dark urine, pale skin, fatigue, and abdominal and back pain. If you have never eaten fava beans before and are not sure if you have this condition, please exercise caution or skip this recipe altogether. Kidney or pinto beans may also be substituted.
Mushroom Tart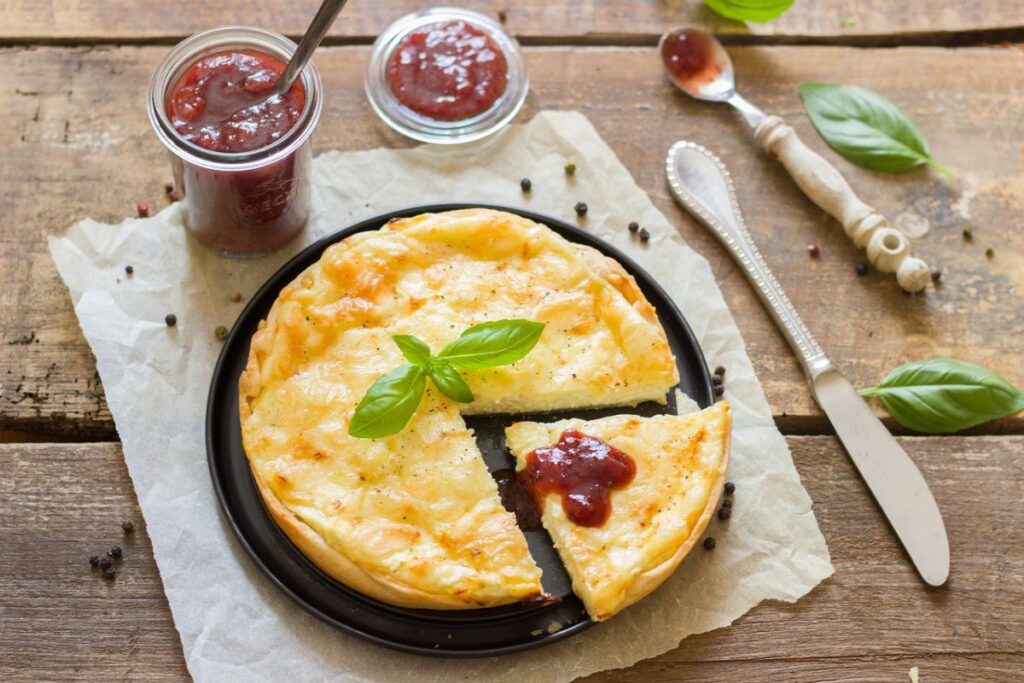 Payne Foundewe
Lastly for dessert, we're planning on a recipe for Payne Foundewe from Grene Boke, which is a 14th century English recipe for bread pudding with red wine, raisins, and spices. I am always looking for an excuse to make bread pudding! Many Renaissance Festival vendors sell honey and other sweets, so it is also an option to "order out" for dessert.
JonK's Festival Food Menu
While I'm looking forward to some authentic Renaissance foods, I wanted to make sure and plan for festival favorites, too.
Turkey Legs
Have you been to a Renaissance Festival where they didn't sell turkey legs? If so, it wasn't a real Renaissance Festival. If turkey legs weren't in this blog post, you'd probably close your browser and ignore this website ever existed – and I wouldn't blame you.
I found two recipes which both appear to be solid recreations of the faire favorite. The Smoked Turkey Legs Recipe at Oklahoma Joes sounds the best to me. It does require a smoker though. 12-16 hours marinade and then 2 ½ hours in a smoker? I just finished breakfast, but my mouth is watering for this.
If you don't have a smoker, the Festival Turkey Legs at The Spruce Eats looks like your best bet. 30 minutes boiling in brine, and some time on the grill. Honestly, the images in this recipe was half the reason I chose this recipe, they did a wonderful job presenting the process. This'll have your neighbors jealous of whatever's on your grill. Plus, you'll be deep in the #renfestathome mood!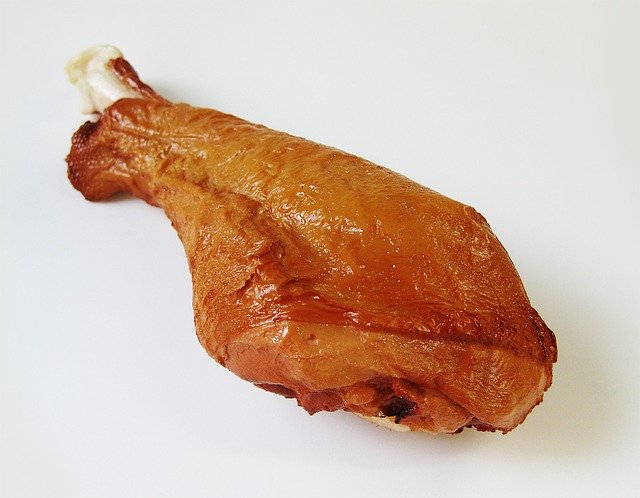 Soup in a Bread Bowl
Can you get soup in a bread bowl at Panera? Yes. Does that make me feel like I'm at the faire? No.
For me, soup in a bread bowl is always a staple at the food court. It can be messy, and sometimes the soup is a little too modern, but I simply love eating hot soup on a chilly day and ripping apart the bowl and eating that, too.
I prefer a loaded baked potato soup, and this Loaded Potato Soup recipe from Natasha's Kitchen is definitely my style. Vegetarian? That recipe should be easy to de-meatify, but the Cheesy Broccoli Soup in a Bread Bowl recipe from Taste of Home is a good option, too!
Going for pro #renfestathome status? Make your own bread bowl. This Easy Bread Bowl Recipe on IHeartNaptime does a good job at describing making loaves at home.
Cinnamon Nuts
Candied or roasted nuts is a great walk-around-the-festival treat, and no reason you can't snack on these dessert-style almonds while you're celebrating at home. At one of my favorite Renaissance Festivals, these were "The King's Nuts" (paired next door to "The Queen's Apples").
This Vanilla Cinnamon Candied Almonds recipe from The Chunky Chef is extremely easy to make. I honestly thought it would be more difficult. Throw nuts and a bunch of ingredients together, and bake them. Done. Festival food in (practically) no time.