At a typical Renaissance Festival, much of your day may be spent watching live entertainment acts. If you are planning a Renaissance Festival At Home, we strongly recommend you incorporate some shows from Renaissance Festival entertainers found in our Directory. Many have YouTube channels or Patreon options for watching prerecorded or live performances. You can also use the Renaissance Stream Guide to check for other live performances during your day or weekend to get the best experience!
However, you may have some time left over in your weekend but still wish to fit in Medieval entertainment. An activity that could fit in any time of day is enjoying a film with a Renaissance setting. We put together this post of recommendations for Medieval movies to enjoy during your Renaissance Festival At Home.
The hardest part of this post was narrowing down! We've listed four can't miss movies, plus three others we each couldn't pass up including. Put on your garb, make some popcorn or candied almonds, and take in your favorite Medieval mood with one or more of the films listed below.
Cheryl's Picks of Magic, Mystery, and Music
Sleeping Beauty (1959)
Sleeping Beauty is my all-time favorite Disney film. As a child, I loved the colors and the antics of the 3 fairies, Flora, Fauna, and Merryweather. As an adult, I revisit this film frequently as it is comforting and also relatively short at a running time of 75 minutes. I also realized that the music in the film is primarily adaptations of the music by Pyotr Ilyich Tchaikovsky for his ballet Sleeping Beauty. I think this is unique within the Disney library, where most music is written specifically for the films.
The story of Sleeping Beauty originates from a 14th-century fairy tale of a beautiful princess who is cursed to sleep for 100 years. There have been a number of iterations of the story, and the version by the Brothers Grimm was the basis for the Disney film (as well as the ballet). The film opens with a celebration of the birth of Princess Aurora, which is interrupted by an evil witch, Maleficent. Maleficent expresses her resentment for not being invited to the celebration by cursing the Princess to prick her finger on the spindle of a spinning wheel and die. With the intervention of the good fairy Merryweather, the curse is lessened such that Aurora will fall into a deep sleep to be awoken by true love's kiss.
If you have never seen Sleeping Beauty or are just looking for a short family-friendly movie to add to your Renaissance Festival At Home, I would strongly recommend Sleeping Beauty! Skumps!!
The Name of the Rose (1986)
Prior to the launch of RenFest.org, I had never seen The Name of the Rose. However, I was familiar with the book and aware that the plot was a murder mystery. As a mystery-lover, this was a natural Renaissance film to screen. I was not disappointed.
In The Name of the Rose, William of Baskerville (played by Sean Connery and a name that pays homage to Sherlock Holmes) arrives at Benedictine abbey with his novice Adso of Melk (played by baby Christian Slater–he was 16 years old). A monk had recently died in suspicious circumstances, and William is enlisted to solve the mystery. There are several more deaths and a secret labyrinthine library encountered by William and Adso in their quest to disprove that demons are responsible for the deaths. About halfway through the film, the Inquisition arrives, led by a villainous F. Murray Abraham, who is terrific.
The film has aged relatively well, and my main criticism is that there is only 1 female character, whose name is "The Girl." Given that the film takes place in a 14th-century Italian monastery, this does make sense for the story, but I always prefer stories with strong female characters who have agency. This film is 131 minutes in length and would make a great feature for a quiet Renaissance Festival At Home evening.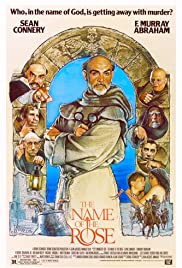 Camelot (1967)
We just finished watching the 3-hour film adaptation of the musical Camelot, and it was not what I expected. First, there were not very many musical numbers. Second, the story danced tangentially around the Arthurian legend rather than being a straightforward telling. This could have been an effective plot device, but it left the movie feeling empty.
However, there were a number of positive things about the movie that make it a good selection for a Renaissance Festival At Home. The costumes are beautiful (which landed the film an Academy Award), and some of the scenery and set design is exquisite. From this aspect, it could be a good movie to play in the background of your festivities.
It is also worthwhile to dip into the movie for a few scenes. Richard Harris as King Arthur is delightful, and Vanessa Redgrave as Guinevere does her best Julie Andrews' impression and really carries the character. Unfortunately, she has little chemistry with Lancelot, portrayed by the Italian Ted Bundy look-alike Franco Nero; he looks so much like Bundy that Zac Efron would be a shoo-in to play him in a remake.
Camelot is a long, overdone movie with some musical aspects, but until Spamalot has a theatrical release, it may be the definitive Broadway musical for a Renaissance Festival At Home.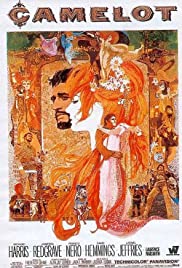 JonK's Picks of Medieval Mayhem
Excalibur (1981)
If you're looking for a gritty, dramatic, and quality film that covers the full life and legend of King Arthur, this is it. This also definitely isn't a "sit the kiddies down and enjoy a fantasy movie." It was made before CGI and heavy special effects, has a good balance of pacing between character work and action, and includes many great dramatic actors. Liam Neeson and Patrick Stewart have supporting characters!
It's all of the King Arthur mythos – Uther, Merlin, Excalibur, Guinevere, Lancelot, Camelot, Morgan Le Fay, Mordred… all of it. It's based on Le Morte d'Arthur by Thomas Malory, so if there's part of Arthur's story you didn't know, turn down the lights and dig in for a quality retelling.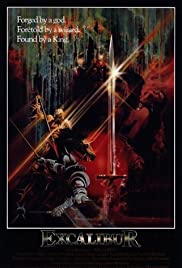 Dragonheart (1996)
The soundtrack is amazing, the CGI is one of the earliest that looked impressive and not cheesy, and I adore Pete Postlethwaite in this. Having watched it recently, however, I accept this movie doesn't stand the test of time. But, I love it, and still recommend it.
Bowen (Dennis Quaid) is a dragon hunter bent on destroying every dragon in the land. He meets precocious Draco (voiced by Sean Connery), the last dragon. After some hijinx, they form a bond of friendship. Mix in an evil king, a fiery lass, and comic relief monk, and you get a movie that still moves you (if not mostly due to the soundtrack. It's seriously incredible.)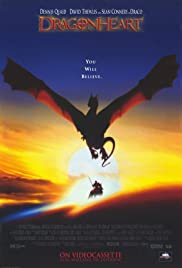 Knights of Badassdom (2013)
Not technically a Renaissance or Medieval movie, this high quality B-movie with A-list actors is short, sharp, and perfect around festival season. Since the setting is around LARPing (live action role play), both Renaissance Festival patrons and actors can appreciate the ties.
Joe (Ryan Kwanten, or Jason from True Blood) is broken-hearted and dragged to a LARP event by his best friend Eric (Steve Zahn). Unbeknownst to everyone, Eric accidentally releases an ancient evil from a magic tome, thought to just be a wizard's prop. Peter Dinklage, Summer Glau, and a bunch of other comedy actors you've seen before make for an incredible spoof movie.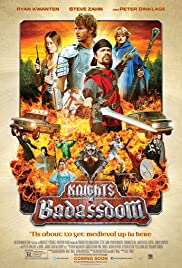 The Holy Grail of Festival Friendly Flicks
Monty Python and the Holy Grail (1975)
If we didn't have this movie in this post, many of you would just yell "Ni!" consistently at us until we added it. This tends to be a staple in the Renaissance Festival community, so if you're having a Renaissance Festival at Home, you can't go wrong. And while it may not be appropriate for tiny tykes, there's really not anything that couldn't be shown to a family with tweens and teens.
It's Medieval, it's goofy, it's irreverent, and it's witty. It's everything you love about Monty Python, plus knights, quests, and vicious rabbits. If you've never seen it before, it's a must watch. You'll probably get 5% more references the next time we're all at a Renaissance Festival together.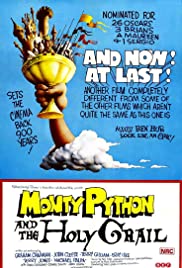 Robin Hood: Men In Tights (1993)
It may not be in your top three Mel Brooks' movies, but if you prefer Robin Hood to King Arthur, this is a great way to complete your Ren Fest at Home laughing. Like most Mel Brooks movies, you can watch this with the whole family, but the kiddos will probably miss a lot of innuendo. Plus, if you're a fan of Renaissance Festivals, you probably like innuendo.
There's Cary Elwes as Robin Hood (yup, turns out he made two of our top picks); Richard Lewis as Prince John; and David Chappelle as Ahchoo (Bless you!) It's your not-so-traditional telling of the Robin Hood story, heavily lampooning the Kevin Coster movie Robin Hood: Prince of Thieves.
Let us just say – if you decide to skip this movie and you've never seen it, at least include 2 minutes of the movie to set your Ren Fest at Home mood. Watch the intro rap. Yes, rap. You'll thank us.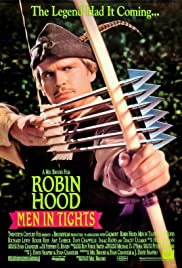 The Sword in the Stone (1963)
Disney made a wonderful decision to make a family friendly movie out of just the first of four parts from T.H. White's Once and Future King. There are vibrant colors, scene setting music, great voice actors, and Disney nostalgia all blended together.
Young Arthur is being brought up by Sir Ector and bullying son Kay. Arthur happens across Merlin in the forest, who knows Arthur is someone of importance (but not what), and takes Arthus on as a pupil. Dedicated to imbuing the importance of intelligence, Merlin expands Arthur's view of the world by changing themselves to other creatures and experience life from other points of view. Oh, plus there's a wizard's duel. Everyone loves a wizard's duel! And if the title doesn't give it away, Excalibur does make a showing.
Since this runs in under an hour and 20 minutes, you could even start your Renaissance Festival at Home day with Sword in the Stone – it's a soul pleaser to get you wanting more Medieval amusement!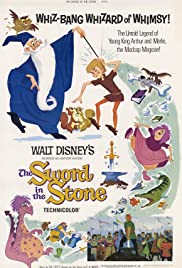 The Princess Bride (1987)
This movie is practically cinema perfection.
Honestly, we don't even know how to describe because it probably pales in comparison to how you would describe it yourself. "Fencing, fighting, torture, revenge, giants, monsters, chases, escapes, true love, miracles…" Grandpa's right, it has it all.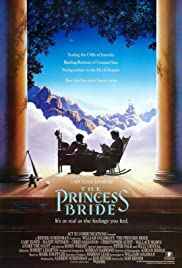 Movies that didn't make our list. (There's so many!)
We have comedies, animated features, action adventures, one mystery, and one musical to round out our list of medieval movies to enjoy at your #renfestathome. Notably absent were heavy drama or wartime films, which speaks to our own personal preferences. If you are interested in more historically based, slower-paced, and less genre-specific films, the following may be good choices:
Kingdom of Heaven
The Lion in Winter
The King
A Man for All Seasons
Let us know what you watched!
Is your favorite Ren Fest movie not on our list? Put comment a below and let everyone know what we missed – Or let us know what you decided to watch at your own #renfestathome. We'd love to hear for you!